<



READING TO CHAIRS



a MobyLives guest column
by Quinn Dalton


30 May 2005 — Recently, I made a 100–mile roundtrip visit to a bookstore in Raleigh, where I had been invited to speak to a short story writing group that regularly meets there. This was to be the first in a series of events to promote the paperback release of my first novel, High Strung. I compiled a resource list for attendees, gathered my favorite books on craft, and re–read the short story appearing in the back of the paperback High Strung to promote my collection, Bulletproof Girl.
When I arrived, I was led to an area with about twenty chairs and a podium. But no one was seated in those twenty chairs. I asked the event coordinator where the short story writing group was. She pointed to a lone woman who had taken a seat in the second row. "Tatiana scared everyone off," she confided to me. "They refused to come because she says mean things about everyone's stories."
At the beginning, a large man seated himself squarely in the middle of the second row, and I asked him what had brought him to this event. I was buying time while the events coordinator tried to get the microphone working. "Try it now," she kept cheerfully suggesting.
"I'm bored," the man answered me. Alas, I was not to be the cure. He managed to last until I plunged into the second paragraph of my story. He then got up and left, bumping Tatiana on his way out, which, on the positive side, caused her to turn her glare from me to him for a brief moment.
Besides terrifying Tatiana, my audience eventually included a total of four people, three of whom worked at the store. For a time, a young man sat in the back row, flipping through a magazine, until he tired of it, and then decided to select another, which he located on the rack directly behind me before returning to his seat. Eventually, he wandered off, leaving his stack of magazines as evidence of all that was unworthy of his attention.
Fortunately, the story I was reading lent itself well to on–the–fly edits. The three female employees smiled up at me from the front row, encouragingly, yes, but also I detected a grimace of embarrassment on each sincere pair of lips. And this, my friends, is the character–building moment, when you realize that complete strangers feel sorry for you.
It's worse than the worst humiliation you've ever brought on yourself at the office party, or during a break up, or during other life hiccups that most people recognize and can sympathize with. But then you find there are entire other universes of self–dismantling experiences available to you. And there you are, trying to pace yourself, so you don't hyperventilate and die on the spot.
Afterward, Tatiana, of course, had questions, many of them. Her first question went something like this—I paraphrase because her English, fortunately for me, was nearly unintelligible: "Do you believe this story has any connection to reality?"
"Of course not," I said. "It's fiction. Really, we're all liars here, right?" I was trying to form a writerly camaraderie with the disapproving critic before me.
"Stephen King," she said. "Now there's a man who can write a story. And he's written so much!"
Here, I decided to refer to some helpful information I gleaned while attending the Sewanee Writers Conference in Tennessee. I'd gone to readings, craft lectures and workshops with writers I deeply admire. But also, as with any other professional conference, and in particular with writers' conferences, there was much drinking, deal–making—or rumors of such—and gossip. During one such boozy "reception" after an evening reading, it so happened that a NY–based writer I was chatting with mentioned King's three–page account of kicking his cocaine addiction in the book White Lines: Writers on Cocaine. King's habit was at one point so formidable he'd had to stuff Q–Tips into his nostrils to stanch the blood flow while he cranked out one bestseller after another. Now there was suffering for one's art.
Naturally, I recounted this story to our dear Tatiana, and naturally, there were followup questions. Occasionally, one of the well–meaning staffers would wedge in a question about my writing habits, which, regrettably, do not involve cocaine, but do involve a good deal of the paranoia, sleeplessness and suicidal ruminations said to dog actual users.
Finally, after several attempts to close the session, the last of which involved me offering to tap dance, Tatiana gave up the ghost. The three staffers crowded around me like Secret Service shielding me. But Tatiana elbowed her way in, and, to my surprise, wanted me to sign a book.
The manager watched her toddle away afterward and looked at me, open–mouthed. "She always comes to these things, and she never buys a book."
Why did I feel oddly victorious? The spirit of my grandmother, Ira, an equally garrulous woman who could sell anything—embroidery, bowl haircuts, flower arrangements, auto parts—leaned in to kiss me on the cheek. I sold four books that night and drove home laughingly recounting the story to friends via cell phone calls. But the story really begins later that night, when I couldn't sleep, because I was already thinking of the next reading gig, and wondering in what sorts of fashions I would again make an ass of myself. The possibilities seemed endless. I considered them until roughly 6:30 the following morning. In a fitful hour of sleep, I dreamed I was standing in my hallway, and I saw an old woman lying on her back on my couch, turning her head side to side and babbling incoherently and yet rather happily. The old woman wasn't my grandmother or Tatiana, but I did wonder, "Who is that?" Then a shadowy person stepped in front of me so that I couldn't see her. I remember thinking then, "How considerate, to want to shield this poor woman and her ravings from my view."
When I awoke with my daughter sitting on my hip, I realized, thickly but immediately, who everyone in the dream was: I was the babbling old woman, and I was the shadowy figure trying to hide her from me. This sounds like dream interpretation 101; but it was also the truth, the kind that makes you have to work for your next breath (or perhaps it had something to do with my daughter was sitting on me). Even as I sat up and carried her into the living room to my husband, who was already showered and dressed for work, even as I informed him that if he left right then, he would be entrusting his child to a woman who'd slept one hour, and that he'd do best to stick around for at least one more; even as I trudged back down the hall, where I did not fall asleep again, I was considering what the dream really meant: I was going crazy, and I had been trying to hide it from myself a long time.
Because this is crazy work, isn't it? In any other business, products are designed to meet real demands. But anybody can live without books. If you design a sexy toaster, it will sell in millions of units at Target, and you will get that airy Manhattan loft, or seaside retreat, or whatever your material fantasy may be. If you write a sexy novel, you will be sent, like a vacuum salesman with a bag of dirt, to as many bookstores as you can survive. You will dump that bag of dirt on the ground and yell, hoarsely, "See? See how this will change your life?" You can count on multiple character building experiences.
Am I bitter? Did I go into this author gig bright–faced and wide–eyed, only to come out of my first year nail–bitten and harsh—and hardly noticed? No to all except the last part. I just have a grip on a few more details. For example, I realized while at yet another Sewanee "reception," where I saw a senior editor from a well–known publishing house surrounded by drunk and hopeful writers who laughed on cue at each of his pussy jokes, that business is business, and it has certain realities.
I think that my first book will always be that difficult oldest child, the one I was alternately too indulgent and too harsh with, the one that will humble me for the rest of my life. My other novels, should I complete them, will be so much better–adjusted at cocktail parties. They'll arrive with more flair and tell better jokes.
And I think, if I am going to keep writing, and keep facing the myriad possibilities of the bookstore event, I will have to let that raving old woman in my dream off the couch. I'm going to have to help her to her feet, so she can catch her breath, and begin to talk.



Quinn Dalton is the author of the novel High Strung and the just–realeased story collection, Bulletproof Girl.


Link to this column.


©2005 Quinn Dalton


Previous columns:

THE KILLER POET . . . When a big haired poet asks the literary gumshoe to whack a librarian, he feels the weight of the whole world of poetry on his shoulder. Will he do the right thing?

WHERE THE NOVEL'S HEADED . . . Jonathan Safran Foer's new book has a lot of people talking about post–modernism and the novel. But David Barringer thinks the novel is going in another direction — inside.

BOOKS IN GROCERY STORES: A TESTIMONIAL . . . After his mainstream publisher didn't want his second novel, Larry Baker got an idea about how to sell his second book himself when a flash of inspiration came to him in the local grocery store.

ANATOMY OF A HOAX . . . When Paul Maliszewski heard Michael Chabon tell a false story about a real writer, he wrote about it. So what led the New York Times to cover Chabon's hoax with an attack on Maliszewski featuring testimony from Dave Eggers?

EXTREMELY MELODRAMATIC AND INCREDIBLY SAD . . . Steve Almond explains in a guest column that he really wanted to like Jonathan Safran Foer's new book, but something about his use of 9/11 eventually got to him. And is it the beginning of a trend?




Don't want to register for a site but need log on i.d.s and passwords? Get them at BugMeNot.com.

MobyLives towers above all other literary weblogs.
— The Complete Review

Friday 3 June 2005



Possible reason uncovered as to why Woodward would stall Deep Throat on writing a book together: His own book about DT is already at the printer . . .


"With the mystery of his identity finally solved, the big question left to answer is will Deep Throat keep talking and write a book about his role in the Watergate scandal that felled President Richard Nixon," observes a Reuters wire story. While the family of W. Mark Felt continues to express bitterness that, as Felt's daughter Joan put it, "Bob Woodward's gonna get all the glory for this," many in the publishing industry, such as Norton editor Robert Weil, "said a book by Felt in collaboration with a co-author would be the biggest prize for any publisher." And a Washington Post story by Jennifer Frey says "Major publishing houses — HarperCollins, Random House and Little, Brown among them — fielded calls from David Kuhn, a media agent representing Felt's family and his attorney, in New York yesterday." And Frey reports that, 'Yesterday, as he was chauffeured away from his house in Santa Rosa, Calif., [Felt] rolled down his car window and jovially told reporters that he now plans to "write a book or something and get all the money I can." Meanwhile, at the University of Texas, which paid $5 million for the Watergate–related papers of Woodward and his partner Carl Bernstein, "Papers that identified Deep Throat and which were held back when the archive was sold are now expected to be handed over to the university." Concurrently, yet another Reuters wire story says the book that came out of those papers — the duo's All The President's Men, "rocketed up the best-seller lists on Thursday, hitting No. 27 on Amazon.com," and is "all the rage again." More surprising is a bit buried near the end of the report: "Simon & Schuster will publish Woodward's 'The Secret Man: The Story of Watergate's Deep Throat' in early July." The tidbit speaks to the bitterness of the Felt family: for July publication, the book must not only be underway, but done and in production. The indication seems to be that Woodward was indeed stalling the Felt family as he finished his own book.

• RELATED: The actor who portrayed Deep Throat in the movie version of All The President's Men, Hal Holbrook, has "heaped praise on the real-life Watergate source for leaking the secrets that helped bring down president Richard Nixon," according to an Agence France Presse wire story. According to Holbrook, "He was doing it because there was a higher purpose involved. People should get this in their brain today. The important thing was not who it was, but why he did it. It's called morality. That is something that is not very popular today."



First Booker International winner announced . . .


"Albania's best–known poet and novelist," Ismail Kadare, has been awarded the first–ever Man Booker International Prize, according to an Agence France Presse wire story. The AFP reports, "Kadare, 69, was honoured for the full body of his work, including such novels as Broken April, Spring Flowers, Spring Frost and The General of the Dead Army." Kadare, "who fled to France in 1990 as a refugee before the collapse of dictator Enver Hoxha's communist regime," said in a statement, "I feel deeply honoured. I am a writer from the Balkan fringe, a part of Europe which has long been notorious exclusively for news of human wickedness — armed conflicts, civil wars, ethnic cleansing, and so on."



More editorial freelancers than ever: because they want in, or because they've been forced out? . . .


Membership in the Editorial Freelancers association has risen by 500 since 1998 and the number of freelance book editors belonging to the American Society of Journalists and Authors has more than doubled, according to a report by Patricia Kitchen in Newsday. However, many of the new freelancers may actually be experienced editors—victims of the rampant downsizing that occurred at New York publishing houses. The article claims that many of those who have been let go have become "book doctors," freelance editors paid by authors to increase their chances of being published; some book doctors charge as much as $15–$20 per manuscript page. As the article notes, as "book publishers shed staff jobs, many of those editors, whose days had been filled with meetings and agent lunches, are now freelancers getting back to basics - working with words." The article cautions authors, however, from using just any editor. Edit Ink, an upstate firm, may have defrauded as many as 3.600 authors by "misrepresenting editors' qualifications and providing an undisclosed 15 percent kickback to editors and agents who sent them business." Edit Ink was recently ordered to pay $6 million in restitution and $2 million in penalties.



The most fun was when Auden would crush a beer can on his forehead . . .


A review by Brooke Allen in The New Criterion of Sherill Tippins' February House: The Story of W. H. Auden, Carson McCullers, Jane & Paul Bowles, Benjamin Britten & Gypsy Rose Lee, Under One Roof in Wartime America reveals a remarkable but forgotten moment in New York literary history. The book tells the story of the time that the authors spent living in a brownstone on Middagh Street in Brooklyn Heights, a house that, despite its literary history, was destroyed to make way for the Brooklyn-Queens Expressway. The book details the calm the authors experienced while living in The February House (named as such because many of the residents were born in February) and the glamour of being published in Harper's Bazaar, where, Auden, notes, "we had never been paid so much in our lives." Auden, it turns out, was an odd roommate and a bit of a slob. Allen writes that "his rooms were strewn with paper and cigarette ash, and when he retired at night he piled all available blankets, coats, and even rugs from the floor onto his bed—but in this crowd he passed for a bourgeois, and he determined that regular meals and working hours be imposed. Auden had some experience in this department, having spent time as a master in an English boys' school where he had achieved considerable popularity and earned the nickname 'Uncle Wiz,' and he took over, writing up cooking and cleaning schedules and haranguing his housemates when they used too much toilet paper. 'We've got a roast and two veg., salad and savory,' he would announce before dinner, 'and there will be no political discussion.'" The chaos of the house sent Gypsy Rose Lee running: "She was fed up with her housemates' drinking and foul habits."



Chinese gov't seeks to ban book of interviews with former Chinese Party chief who supported Tianamen . . .


"China is trying to stop publication of a book based on secret interviews with purged Communist Party chief Zhao Ziyang," according to a Reuters wire story by Benjamin Kang Lim. Zhao, who supported the Tiananmen student demonstrations died in January, 2005, after having been under house arrest for 15 years. The book, which is not even ready for publication, is collected by 85–year–old Zong Fengming, a close personal friend of Zhao's. When asked about the repercussions of publishing the material, Zong replied, "I'm in my 80s. It doesn't matter."



Thus does art meet commerce . . .


"Judith Regan doesn't want to be photographed, but she is ready to talk," says Brendan Bernhard, and in his interview of Regan for The LA Weekly, she explains why she's moving her HarperCollins imprint, ReganBook, to Los Angeles. As Bernhard recounts, "New York has turned into a city that's better suited to bankers, Wall Street lawyers and the superrich than it is to publishers." When Bernard suggests "some people . . . might say that Regan's hypercapitalistic style of publishing — recent best–selling titles include How To Make Love Like a Porn Star, Juiced and Sex, Sex, and More Sex — is part of the problem," Regan "snaps": "Then they're completely uninformed. Most of the people who write about the publishing business don't know anything about the publishing business. And let me just tell you, it's called the publishing BUSINESS! I'm not running a philanthropic library, okay? If you came in to interview anyone else, in any other kind of business, whether they were selling shoes, dresses or apartments, would you take issue with the fact that they did it successfully?"



Man gets mad, man writes book, man feels better, descendents feel much, much better . . .


"One of the world's rarest books — a belligerent 42–page rant written, published and signed by Galileo in 1607 — is likely to be the star of the Antiquarian Book Fair at Olympia in London next month," reports Nigel Reynolds in a story for The Daily Telegraph. "Galileo wrote La Difesa (The Defence) to attack a scientific rival, Baldessar Capra," notes Reynolds. "Both men had claimed to have invented a hand–held mechanical calculator, Il Compasso, which was to be a precursor of the slide rule." Only about 12 copies are thought to be in existence. " In the atmosphere of suspicion, rivalry and Church persecution that pervaded the city in the early 17th century, dignatories who had been presented with copies very probably obliterated Galileo's signature because he was dangerous to know," says Reynolds. Asking price of this copy: £500,000.





NOTE: Daily newspapers often change URLs when archiving, so some links won't work beyond the day they're first posted.





Thursday 2 June 2005



Melville House author named prime minister of France . . .


French diplomat and author Dominique de Villepin has been named prime minister of France. De Villepin first gained fame — and in some quarters infamy — when he spoke out in the United Nations against the then–impending war in Iraq. A New York Times report about the appointment by Elaine Sciolino notes that "Even though the French prime minister does not deal with foreign policy, the appointment of Mr. de Villepin is likely to deepen the Bush administration's suspicions about France," because "As foreign minister, he enraged the Bush administration, particularly former Secretary of State Colin L. Powell, with his relentless criticism of the American–led war and occupation in Iraq." As a commentary about the appointment at Red State.org, puts it, "it is a garbage worldview we get from the poet de Villepin." Meanwhile, an Associated Press story tackles the question "To 'de' or not to 'de'?" Notes the A.P., "Dominique de Villepin's appointment as France's new prime minister is almost certain to resuscitate a conundrum on whether the "de" in his surname stays or goes in newspaper headlines or on TV." An International Herald Tribune article by Katrin Bennhold, meanwhile, noting the many difficulties facing the new prime minister, also notes Villepin's reply to those troubles: "When things are difficult, everything is possible."



Did Deep Throat out himself because he felt Bob Woodward was screwing him in a book deal? . . .


It appears that, after over thirty years of silence, W. Mark Felt finally revealed himself as Deep Throat because he was angry at Bob Woodward for cutting him out of a book deal. Details emerging in some reports seem to confirm the scenario, which would also explain why the story broke in a Vanity Fair story and not in The Washington Post (an aspect of the story that was emphasized repeatedly in yesterday's New York Times reports, such as its main news report by Todd S. Purdum). As Katharine Q. Seelye reported in a New York Times sidebar on the story yesterday, "Mr. Felt's family wanted to collaborate with Mr. Woodward on an article, wondering at one point why Mr. Woodward should 'get all the glory' for what they saw as their father's courage." What's more, "Vanity Fair said Mr. Woodward scheduled two visits with the family to talk about a collaborative effort but he canceled them and never rescheduled." Seelye also notes that "it was known in New York publishing circles that Mr. Woodward, a prolific author, was planning to write his own book about Deep Throat." This was confirmed in another report in today's New York Times, which cites an anonymous source at Simon & Schuster, Woodward's publisher, saying Woodward does have a book deal in the works. Meanwhile, the Times also reports the frustrated Felt family finally pursued their own book deal, and "took the project to ReganBooks, an imprint of HarperCollins. But Judith Regan, president and publisher of ReganBooks, said Wednesday that a possible book had collapsed because of serious concerns that Mr. Felt was no longer of sound mind. " A Washington Post report by Howard Kurtz, meanwhile, admits that Woodward had indeed talked to the family about a possible joint project but does not explain why it did not come to pass — except for a comment by former Post editor Ben Bradlee, who proves himself less tactful than Judith Regan by saying of the elderly Felt, "the guy has not got all his marbles."

• RELATED: Several authors are taking bows in the aftermath of Deep Throat's uncovering — and some are not. As a New York Times article notes, John W. Dean, for example, "wrote in an article in The Los Angeles Times this year that he had 'little doubt that one of my former Nixon White House colleagues is history's best–known anonymous source.' That incorrect guess followed a claim in his 2002 book, Unmasking Deep Throat, that the source did not work for the F.B.I."

• RELATED: "A book written and apparently autographed by the man who has revealed himself as Deep Throat, the long–anonymous source from the Watergate scandal, was being offered Wednesday for sale on eBay," notes an Associated Press wire story. Felt's 1979 memoir, The FBI Pyramid: From the Inside, in which he denied being Deep Throat, "opened Tuesday at $9.99." the still–open auction has risen hundreds of dollars since.



Academics attack Foetry and suggest, er, implementing some of its suggestions . . .


The academic poetry world needs to come up with some guidelines for poetry contests, but "before we can suggest detailed short– or long–term solutions, however, we need to carefully consider how we arrived, as a culture of creative people, at a moment in which a Web site as reprehensible as Foetry would find an audience at all," say Ted Genoways and John Casteen IV of the Virginia Quarterly Review in a commentary for the Chronicle of Higher Education. They don't really further examine the question, but they do say that "Foetry's charges are leveled carelessly and with no acceptable standards of proof; its methods are wrongheaded and dangerous. They divert attention from the merits of the poetry in question, and they give license to its contributors to speculate openly and without accountability on the private lives and alleged public transgressions of writers, judges, and editors." Nonetheless, Casteen and Genoways say they "strongly recommend that the Association of Writers and Writing Programs (AWP), the Association of American University Presses (AAUP), and the Literary Ventures Fund/Council of Literary Magazines and Presses (LVF/CLMP) form a joint committee to create voluntary guidelines for publication contests." They recommend three things to contest organizers: "First, they must adopt uniform eligibility guidelines established by the umbrella groups. Second, they must remove all elements of anonymity from the submission and judging process. Third, they must stop offering cash awards." At Foetry.com, meanwhile, proprietor Alan Cordle says in a brief reply, "I love this. I've been calling for standards/guidelines from the beginning." As evidence, he cites an 14 October 2004 Foetry item, a 9 December 2004 item, and a 1 November 2004 item — an open letter to the Association of American University Presses, stating "We, at Foetry, ask that the AAUP assist us by requiring its member presses that conduct poetry manuscript competitions to adhere to a set of guidelines that ensures equitable results."



Conservative panel picks worst books . . .


The online magazine Human Events has "asked a panel of 15 conservative scholars and public policy leaders to help us compile a list of the Ten Most Harmful Books of the 19th and 20th Centuries." Among the judges were Regnery Publishing executive editor Harry Crocker, Robert George of Princeton University, Hudson Institute president Herb London, and the panel's only woman, Phyllis Schlafly. So what was the "most harmful" book of them all? The Communist Manifesto, which trounced the nearest competitor, Mein Kampf, which in turn just edged out Quotations from Chairman Mao. Rounding out the top five in very close scoring: The Kinsey Report, ("designed to give a scientific gloss to the normalization of promiscuity and deviancy") and Democracy and Education, by John Dewey ("a 'progressive' philosopher and leading advocate for secular humanism in American life . . . . helped nurture the Clinton generation.")

Chinese Survey authors lose court case, and are censored — but still triumph, says critic . . .
More than 8 million copies of Zhongguo nongmin diaocha — A Survey of Chinese Peasants — by Chen Guidi and Wu Chuntao have been sold in "pirated form" in China, according to Yang Lian in a review of the book in the current issue of The New Left Review. The book was censored after it hit the bestseller list in China, and the authors, who are husband and wife, were subsequently sued for libel by a government official. The authors lost their appeal in March and were forced to pay a heavy fine. About the book, Lian writes that it "stands out for its vivid narratives of peasant life and for the real voices of the toilers that speak from its pages. Not only does it name the names, one after another, of the petty local tyrants whose abuses and brutalities make these agricultural labourers' lives a living hell. The Survey also raises the underlying political question of how this situation came about." Among the many topics that the book examines, it documents China's repressive tax structure, government corruption, and local mismanagement in "mud–hut hamlets where average annual earnings amount to 270 yuan, barely $30."



The real question facing the book industry made keen: Can you read this? . . .


Some think dyslexia affects as many as one person in ten, including, it is believed, people such as Leonardo da Vinci and Hans Christian Andersen. But as Maev Kennedy notes in a Guardian story, when Vicki Goodwin signed copies of her book on dyslexia at the Hay Festival, she was swamped — but "not one person admitted that the book dealt with their own problem: all, curiously, were buying for friends or relations . . . ." Says Kennedy, "Her academic peers fell around laughing . . . when they heard she was coming to speak on dyslexia at the epic book festival in the middle of the world's largest second book centre." Goodwin countered with a poem written for her by a teenage boy with dyslexia: "A hundred childehood years / I stumbled thruoh / Clutching at gors yellow flowrs / That promised sunliet / In this boalder–gray clif-egde / Of writeing."





NOTE: Daily newspapers often change URLs when archiving, so some links won't work beyond the day they're first posted.





Wednesday 1 June 2005



And whose fault was that, Larry? . . .


Inspired by the upcoming BookExpo America—the U.S. book industry's biggest convention of the year — retiring Time Warner Book Group head Laurence Kirshbaum is struck by the hoopla: "When I started out, most of the conventions took place in hotel suites, where every publisher would entertain the booksellers at cocktail parties. There was none of the Hollywood hoopla we have now," he tells Hillel Italie for an Associated Press wire story. "It was really a kind of floating party from suite to suite among people who were friends. It was a much more collegial business, without the pressure everyone has now from being with a publicly held company." But as Italie notes, while "Industry officials debate the necessity of BookExpo America," and due to conglomeration there are actually fewer exhibitors than in the past, this year's show, slated to start Friday at Manhattan's Jacob Javits Convention Center, is still seen as a key event to many publishers and booksellers — who also seem to think it's fun. Observes Italie, "blockbusters such as Harry Potter and the Half–Blood Prince will be hyped alongside literary releases by Umberto Eco and E.L. Doctorow and scholarly works by university presses. On a given day this weekend, one might attend an author luncheon sponsored by independent booksellers, sit in on a discussion about the next generation of editors, then stand in line to meet Wynonna Judd." Meanwhile, says Doubleday publisher Suzanne Herz, "There's a lot of schmoozing going on, but real work gets done and you can really set up books coming down the pike."



Da Vinci Code angers yet another church with minor fabrications about, oh, Jesus . . .


Officials at Westminster Abbey have issued information sheets to assist their tour guides in correcting "factual errors" in The Da Vinci Code, according to a Press Association report in the Guardian. The sheets were issued in response to numerous questions about the church, especially those from Americans; the church is featured in the bestselling novel. As the article notes, "Factual errors identified in the manuscript include mentions of metal detectors in the abbey which don't exist, a claim that Alexander Pope delivered the eulogy at Isaac Newton's funeral, and the assertion that visitors can carry out brass rubbings." Concurrently, a Reuters wire story notes that Westminster Abbey officials have refused to let scenes for the movie version of the novel, starring Tom Hanks, to be shot in the 940–year–old Abbey, explaining in a statement that in addition to the "factual errors," The Da Vinci Code is "theologically unsound." Officials said, "we cannot commend or endorse the contentious and wayward religious and historic suggestions made in the book."



California legislature says big books no good, must make teeny tiny books or brain hurt . . .


The California Assembly has voted "to ban school districts from purchasing textbooks longer than 200 pages," according to a Sacramento Bee article by Jim Sanders. The Bee report says Assembly Bill 746 also requires publishers to "provide a rich appendix with Web sites where students can go for more information." Lawmakers, such as Assemblywoman Jackie Goldberg of Los Angeles, say the bill is partly a response to "uncooperative" publishers. Sanders, who does not report who sponsored the bill but does talk about Goldberg defending "her" bill, says it is "believed to be the first of its kind nationwide," and it "was hailed by supporters" such as Goldberg "as a way to revolutionize education." But Sanders also notes "Critics lambasted Assembly Bill 756 as silly." Says Assemblyman Keith Richman of Northridge, "This bill is really the epitome of micromanagement. (It's) absolutely ridiculous."



Verso to publish bin Laden writings . . .


In November, Verso Books will publish Messages to the World: The Statements of Osama Bin Laden, edited and introduced by Bruce Lawrence, a Duke University Professor of Religion (and a self–described "defrocked medievalist" and "Abrahamic pluralist") and newly translated from the Arabic by James Howarth. The 224–page collection will reproduce the "various statements issued under bin Laden's name since 1994." As the book's description in the Verso catalogue (unavailable online) notes, "Over the last ten years, bin Laden has issued a series of carefully tailored public statements, from interviews with Western and Arabic journalists to faxes and video recordings. These texts supply evidence crucial to an understanding of the bizarre mix of Quranic scholarship." It goes on to say that the book "forms part of a growing discourse that seeks to demythologize the terrorist network."



Classy publisher set out to imitate crass marketing schemes . . .


The intention was to make readers buy Penguin paperbacks "as they would a bottle of Chanel No. 5, because they wanted more of exactly the same stuff and didn't have any reason to try alternatives," writes Peter Campbell in an essay in The London Review of Books. In celebration of Penguin's 70th birthday, Campbell, an "art guru and a typographer," considers an exhibit of Penguin covers, Penguin by Design: A Cover Story 1935-2005, organized by Phil Baineson, and now on display at London's Victoria & Albert Museum. Speaking of early attempts at Penguin branding, Campbell writes, "So long as Penguin had rights in most of what one class of book buyers was likely to want to read in paperback (and buyers of Penguins mostly belonged to one class), identity was an advantage." The exhibit shows remarkable and peculiar covers from Penguins long history and shows how, by the late 1950's, Penguin had started scaling back its branding efforts.



Dueling Hitchenses . . .


Writer Christopher Hitchens hasn't spoken to his brother, writer Peter Hitchens, in four years — "ever since a row over a joke about Stalinism." But organizers of the Hay Festival managed to get them on stage together for an interview with the newspaper's feature editor Ian Katz, in which they discussed "sibling rivalry, politics and reconciliation." As the transcript shows, it was a rocky time from the start, with Katz's lead–off question being about the joke behind it all. Replied Christopher Hitchens, "When I was at Oxford I had a friend called Fran Hazelton, who was an actress at the time, and she was also a member of the Communist party. When the party split over the invasion of Czechoslovakia, in August 1968, she told me she'd had a row with her father. Her father, who had served in the Communist party, said one should never criticise the party, and she'd said her father had said, 'Prague, I don't care about Prague, I won't be happy till I see the Red Army watering its horses in the Thames.' . . . And I thought it was quite funny, and must have told it many times, and must have told it in the hearing of Peter, because a week after September 11, when I'm up to here with fuckwits in the United States who are saying Chomskyian things, what I don't need, is to get [in] the Spectator my brother recalling, 'I don't see why Christopher has become so pro–American; I can remember when he said he wouldn't be happy until he saw the Red Army watering its horses in the Thames.' And I thought, well what I thought was 'Fuck you'. I don't need this, I don't need it from [my] brother."





NOTE: Daily newspapers often change URLs when archiving, so some links won't work beyond the day they're first posted.





Tuesday 31 May 2005



It's war: Google v. Amazon begins . . .


The controversial Google Print project has gone live with a new search page dedicated exclusively to books "even as it deals with growing concerns over its Google Print for Library initiative," according to a brief Publishers Weekly report. As the PW report notes, "the move puts Google one step closer toward competing with Amazon in the online bookselling world."



There's writing a book for money, and then there's, well . . .


Jessica Cutler, the "mailgirl" in the office of Senator MikeDeWine "who set Washington abuzz with a steamy online sex diary, is between the covers again — with a thinly veiled novel based on her romps through the corridors of power," reports an Agence France Presse wire story. The new book is called The Washingtonienne — the same name as her "smutty online diary," which included "explicit descriptions of sexual liaisons on Capitol Hill and included depictions of sexual favors for money." The blog, notes the AFP, "transfixed the US capital's gossipy colony of policy wonks and pen pushers last year." According to the AFP report, the book tells a story seemingly similar to Cutler's own, about "a neophyte intern who gets a job on Capitol Hill and is soon hopping from bed to bed before crashing down in a firestorm of Washington scandal." Cutler, "who also posed online for Playboy," was reportedly paid six fgures for the book by HyperionDisney. However, Cutler, who said she took money for sex because "she needed [it] to supplement her 25,00–dollar–per–year paycheck," may not be able to savor her new found riches for long: a lawyer from DeWine's Senate office, Robert Steinbuch, has filed a civil suit against Cutler for what he feels was a too–thinly veiled depiction of himself on her blog.



Free speech ain't what it used to be — it may be more free . . .


Conflicted reviews aren't as rare as they ought to be, but at least N.P.R. commentator Daniel Schorr, in this review for The Christian Science Monitor, admits his connection to author Floyd Abrams right up front — Abrams was his lawyer. Of course, the situation is mitigated by the fact that Abrams is not just any lawyer, but "the nation's preeminent First Amendment lawyer," and Schorr is famous for his own First Amendment case versus the Nixon administration. So it's an interesting assignment, and Schorr, in reviewing Abrams memoir, Speaking Freely, "a recounting of some of Abrams's famous cases," makes some interesting observations. He notes that the book covers fresh observations of Abrams' involvement in everything from the Pentagon Papers case to his "victory against the effort of New York Mayor Rudolph Giuliani to purge the Brooklyn Museum of a display the mayor considered sacrilegious, to the lawyer's defeat in an effort to have the McCain–Feingold restrictions on political fund–raising declared unconstitutional." Schorr also savors Abrams' observations on how different hard–fought decisions would be in the age of the Internet: "Imagine if Ellsberg had posted the Pentagon Papers on the Internet! Who would be Floyd Abrams's client?"



For lit mags, Toronto rules . . .


Of the nearly 1,600 literary magazines and journals that the editors of the Utne magazine receive, Toronto "has always stood out as a return address of distinction," say the editors. To investigate, they dispatched Leif Utne to profile Toronto's position as "the hottest indie magazine scene in North America." (A link to the full article is available to subscribers only, but the Vive le Canada site has made extracts available.) "Toronto," Utne soon finds, "is Canada's New York." Noting that "the city has finally stopped comparing itself to other places and fallen in love with itself," Utne describes a world where thoroughly independent magazines thrive. He profiles a handful of his favorites, including The Walrus, "Canada's answer to Harper's," which features "long–form investigative reporting." The Walrus already has a circulation of 50,000 — "huge by Canadian standards" — and hopes to start publishing in the U.S. Kiss Machine, meanwhile, describes itself as "A Conga Line of Arts & Culture," and which Utne describes as "a playful romp through the surrealism inherent in daily life." Others included on the shortlist include C Magazine, This Magazine, and Outpost. Utne says one reason so many independent magazines survive in Canada is that they are well supported. The Canada Magazine Fund gives $10 million Canadian dollars a year to 170 magazines, while the Canada Arts Council gives $1.6 million to 107 different magazines. Utne also finds that "The Canadian Magazine Publishers Association has an aggressive government–backed campaign to promote 'genuine Canadian magazines.'" Utne's profile, however, concludes by warning that the thriving Toronto magazine culture may be in danger of losing much of its support as international trade bodies take aim at the practice of "cultural protectionism." Utne writes, "Canadian magazines are heavily dependent on government support, and trade negotiators in Washington, at the behest of giant media and entertainment conglomerates, have targeted cultural protectionism (local content requirements, government media subsidies) as a new area for deregulation in upcoming negotiations at the World Trade Organization and the Free Trade Area of the Americas."



When three old enemies sort of get together and publish privately . . .


Scholars from Korea, China and Japan have gotten together to publish a "joint history textbook" — an accomplishment that an unattributed commentary in the Korea Times notes is "little short of an historic event in itself." As the commentary notes, "The participants deserve praise for their mutual compromise, necessary to help them overcome initial gaps in issues of how to divide historical periods and naming events. The Japanese historians in particular made difficult decisions in acknowledging forced laborers, including sex slaves during the Pacific War. They also admitted Japan's invasion of other Asian countries decades ago." Still, notes the anonymous commentator, there are problems with the effort. For one thing, it "might not have been possible if private citizens had not led the move." Meanwhile, the Japanese government has "refused to reflect the outcome" of the group's work in the country's sanctioned history textbooks, "under the pretext of respecting the free will of publishers."





NOTE: Daily newspapers often change URLs when archiving, so some links won't work beyond the day they're first posted.





Monday 30 May 2005



Thompson event to be tastefully explosive . . .


It appears the ashes of Dr. Hunter S. Thompson will be fired from a cannon after all, thanks to actor Johnny Depp. An Agence France Presse wire story say Thompson's ashes "will be fired from a cannon housed in a giant fist–shaped monument" that is already under construction near Thompson's "fortified compound" in Woody Creek, Colorado. The ceremony will be held on August 20, with Depp, Sean Penn, and Jack Nicholson among those expected to attend. According to the AFP, "The monument, which is shrouded in black cloth to deter tourists, will be 2.4 meters (eight feet) wide and take the form of the 'gonzo' fist that came to symbolize the movement and adorned many of Thompson's books." Party organizer Jon Equis, however, emphasized the event "is not going to be Woodstock revisited. People are not going to be running around half–naked in the mud like screaming banshees."



Love & politics . . .


Yet another political campaign is what saved the marriage of Bill and Hillary Clinton, says a new book. An Agence France Presse wire story says the book, Survivor by John Harris, claims it all came down to a key meeting during Hillary's 2000 Senate bid when, in front of aides at a strategy session, the former president asked her, "Women want to know why you stayed with me." Writes Harris, "'Yes, I've been wondering that myself,' she replied, sparking a reply from her husband which emerged as a theme of her campaign. 'Because you're a sticker! That's what people need to know — you are a sticker. You stick at the things you care about,' Clinton said." Afterwards, writes Harris, "people who worked and socialized with the Clintons, that their love was geniune, and overcame rough patches because it was rooted in a mutual obsession — politics."



Where the action is . . .


". . . as the corporate publishing world has become as predictable and formulaic as fast food, meaty intellectual books (or more daringly, those with leftist leanings — the blowfish of the book world) have ceded to cotton candy," says Lisa Sorg. As a result, "The political, social, and economic upheavals of the 21st century — the 2000 and 2004 U.S. elections, the Iraq war, globalization, sexual identity, environmental degradation, religious fanaticism — have prompted hungry readers to look beyond corporate publishing houses to such independent, progressive presses." In an in–depth survey for the San Antonio Current, she takes a look at a few of the best: Verso, AK, South End, Haymarket, and Beacon — "International in scope, unapologetically leftist, even radical, these presses face financial and marketing hurdles, but also grapple with internal challenges, such as retaining authors, who, once popular, often join 'the dark side' of corporate publishing houses."



Saving a language with a book . . .


The language known as "Nuuchahnulth" "to the dwindling band of Native Americans who speak it . . . is like few others in its spectacular range of dialects and its capacity to convey complex ideas through simple words," says Ian Herbert. But the language, spoken by natives of "the inaccessible Vancouver Island mountain range on Canada's Western coast," . . . . has been in steady decline ever since English speakers colonised North Western America in the 19th Century, reducing those able to speak it from 3500 in 1881 to around 300 today — and most of them aged over 60." But now, according to Herbert's report for The New Zealand Herald, "Salvation may now have arrived, however, with the first dictionary of the language to be created in its 5000–year existence, which has been completed by a Canadian–born linguist based at Newcastle University." Herbert reports Edward Sapir's original work on the language, updated by Newcastle's Dr. John Stonham, "is being despatched to Vancouver Island to support the efforts of elders to revive Nuuchahnulth among younger members of the community's 10,000 population, who have drifted into the predominant use of English."



Book says the modern age is the "Jewish age" . . .


Orlando Figes review of Yuri Slezkine's The Jewish Century appears in the current issue of The New York Review of Books. The review describes the book as an important linking of "the emigration of the Jews with the dissemination of the twentieth century's three main ideologies" and it praises the book for being "full of bold and sweeping statements and flashes of brilliance." Slezkine, who is a Russian historian by training, tells a sweeping story of Jews in the twentieth century, noting that "the modern age is the Jewish age, and the twentieth century, in particular, is the Jewish Century." His historical narrative weaves through Russian history, where, during the 20th century, the Jewish population dwindled from 5.2 million at the turn of the century to just 230,000 today. But Slezkine's account expands what it means to live in "the Jewish Century," relating such a concept to the most important cultural turns of the modern period. Modernization, Slezkine writes, "is about pursuing wealth for the sake of learning, learning for the sake of wealth, and both wealth and learning for their own sake. It is about transforming peasants and princes into merchants and priests, replacing inherited privilege with acquired prestige, and dismantling social estates for the benefit of individuals, nuclear families, and book-reading tribes (nations). Modernization, in other words, is about everyone becoming Jewish."





NOTE: Daily newspapers often change URLs when archiving, so some links won't work beyond the day they're first posted.







Visit the mothership:

Need a break from the BEA? The Housing Works Bookstore Café presents its annual Open Air Book Fair on Saturday June 4th from 10 til 7. Thousands of books, records and CD's will be selling for a dollar or less, accompanied by live bands and free coffee. All profits go to benefit Housing Works — New York City's largest AIDS service provider. The fair is on Crosby St, between Houston and Prince.

NEW FROM MELVILLE HOUSE BOOKS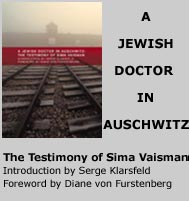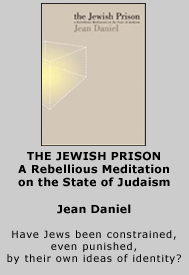 RECENTLY
UNDER–APPRECIATED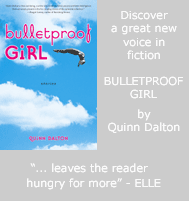 (from Washington Square Press)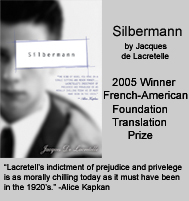 (from Helen Marx Books)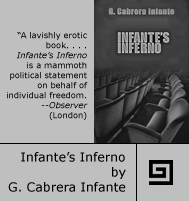 (from Dalkey Archive)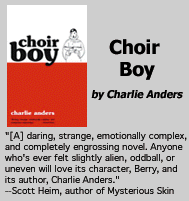 (from Soft Skull)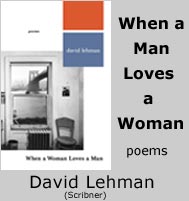 WHALE SIGHTINGS
This week's poetry:

"The Ball Between Us"
by GWYNETH LEWIS
(from GwynethLewis.com)

"Night, Open Field"
by CORINA COPP
(from Fence Magazine)

"||||| ||||| |||||"
by JSHEILA E. MURPHY
(from Aught Magazine)


This week's fiction:

"The Only Travel Guide You'll Ever Need"
by SUSAN LANTZ
(from Potion Magazine)

"Beneath the Shingles"
by DEREK WHITE
(from 12 Gauge)


Special edition:

POEMS FOR THE TIME
First posted in October, 2001, Alicia Ostriker's anthology of poetry that she turned to after the 9/11 attacks — including the work of Stephen Dunn, C.P. Cavafy, Marianne Moore, and others — is far and away the most popular link ever posted on MobyLives. Find out why.


FROM MELVILLE HOUSE BOOKS